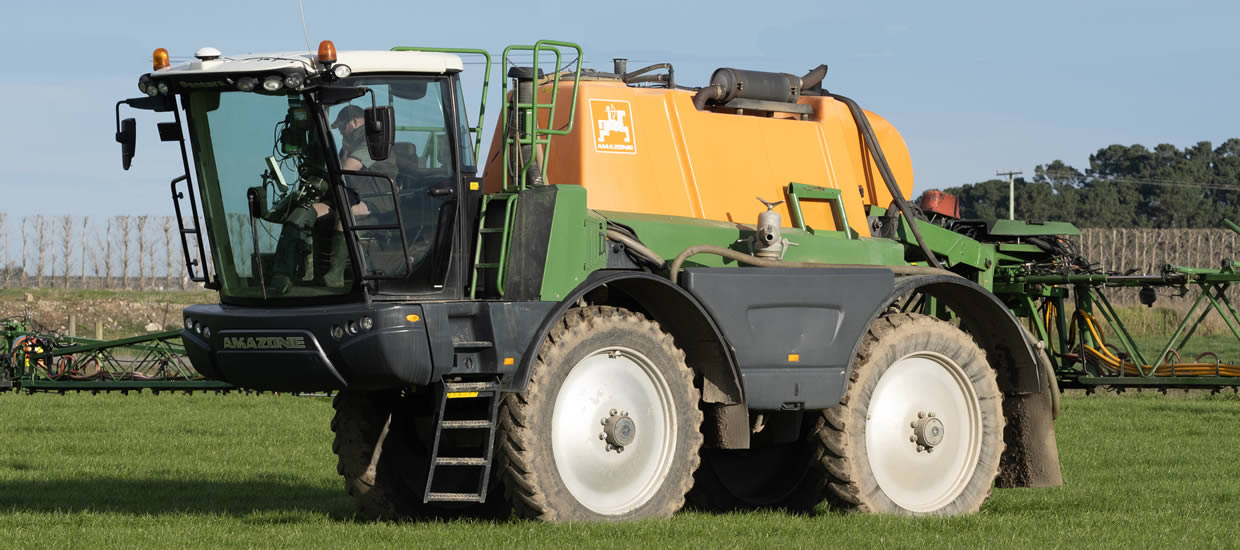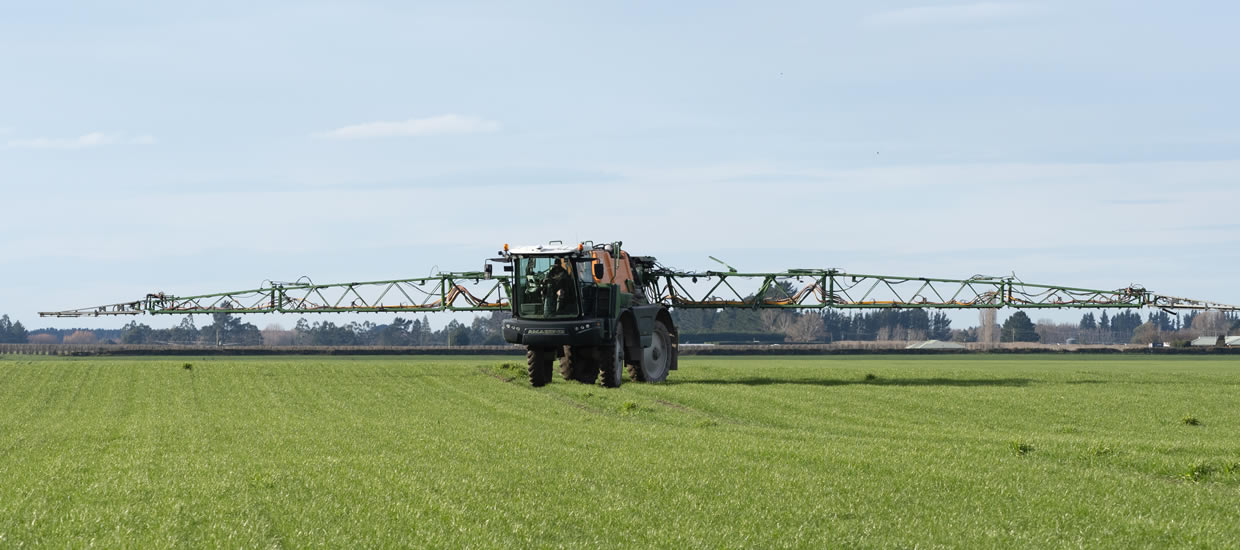 For all your broadacre spraying requirements.
Advice, chemical supply and spraying
Greenline Ag is a family owned and operated agricultural broadacre spraying business established in 2014 by Tel and Kathryn Green, operating throughout Mid Canterbury.
As a small business we can understand each customers' spraying requirements and provide a personal and tailored service.
With over 20 years of spraying and crop management experience Tel can also offer cost effective agronomic advice and chemical supply.
Amazon Panterra 2020 Self Propelled Sprayer
RTK GPS technology for maximum accuracy.

High clearance ideal for tall crops.

Adjustable track width – 1.8 - 2.4m to suit all crop beds.

Tyres have a large ground footprint (R50 W380) fitting potato rows and preventing sinking in in wet soil conditions.

Twin lines allow 25cm spacing and low boom height maximising crop coverage.

Syngenta 3D spray nozzels giving exceptional crop coverage, especially in potatoes.
Managing Direct and Sprayer Operator

Tel grew up in the UK and began working on arable farms at 17. He travelled to New Zealand in 1999 for a harvest and decided to stay. Tel managed a large cropping farm in Southland for 10 years. He also did contracting and spent a year tractor driving on a sheep, beef and deer station. Tel has a wealth of practical knowledge and experience of crop agronomy and uses his knowledge provide the best service and advice to his customers.
Tel is also a skilled tungsten welder. And during his spare time he enjoys engineering and is currently building a jet boat. He also enjoys rugby and has coached his sons' junior all blacks team for the last 4 years.
Director and Office Administrator

Kat keeps everything running smoothly behind the scenes, dealing with invoicing, accounts and HR.
Kat has been involved in the agricultural industry for most of her life. She studied by correspondence for a Bachelor of Applied Science degree while working on both Dairy and Sheep and Beef farms. After study she worked for 4 year as a fertiliser advisor in Southland.
As well as doing the office administration for Greenline Ag Kat is Mum to two busy boys and works part time for the Farm Sustainability Team at Ballance Agri-Nurtients.
During the autumn and winter months Tel offers a Tungsten Hard Facing service. Tungsten hard facing applies a super hard coating of tungsten carbonate to machinery wearing parts. For example cultivator points, aerator legs, potato planter points and digger bucket points. Anywhere extreme abrasion is a problem.
Call Tel on 027 2334716
"Tel applied tungsten hardfacing to our cultivator points. This has increased the life of the cultivator points by 5 times, to date. It has meant less machinery down time and less labour time changing points so more time cultivating."
John Stewart, Crop Farmer, Mid Canterbury